Baby Quilt - Shabby Chic - Baby girl - Amy Butler and Heather Bailey mix of Pink, Green, Turquoise, Yellow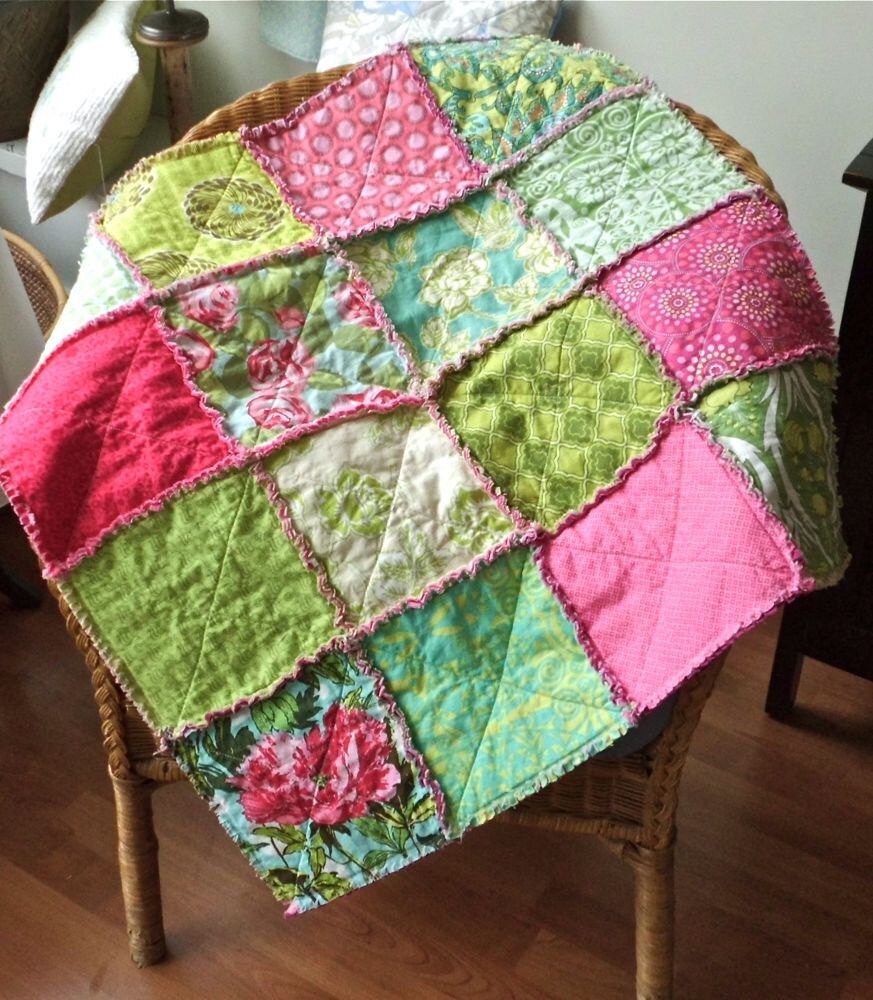 Travel in shabby chic style with your baby. This 30" x30" baby quilt is the perfect size for going out-and-about in the stroller or car seat, or for snuggling with at home.
It is100% cotton featuring designer fabrics from Amy Butler, Heather Bailey and others in a mix of pinks, turquoise, green, and yellow.
The back is a mix of solid pinks from pale pink to deep magenta. In between is a layer of cotton batting. The three layer are quilted together in a rag style with exposed and frayed seams on the front of the quilt.
Each quilt is pre-washed to begin the fraying process. The fray will become even softer with each washing to give you that very now shabby chic look.
Each quilt is unique and will have a similar color scheme, though the fabrics may vary a bit from the quilt shown in the photos.
***PLEASE ALLOW 2-3 WEEKS FOR THIS QUILT TO BE MADE***
You can check out my other quilts here:
Machine wash gentle
Tumble dry low
All of my items are:
- Handmade with the highest quality materials
- Using the finest construction techniques
- Created with care to please both baby and parent
$69.00USD