Floral Sampler Soap Set - Squeaky Clean Soaps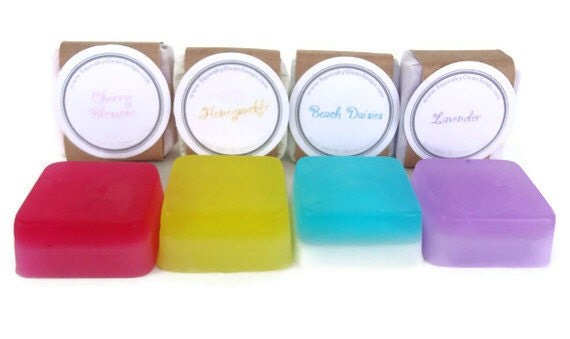 Here's your chance to sample 4 of our most popular floral scented soaps as well as see how our colors look in both clear and solid soap. Each sample weighs approximately .8 oz of soap and this listing will contain the following scents: Cherry Blossom (pink), Honeysuckle (yellow), Beach Daisies (blue) and Lavender (purple).
All soaps are handcrafted and minor variation may occur.