Cinnabun scented Olive Oil handmade cold process soap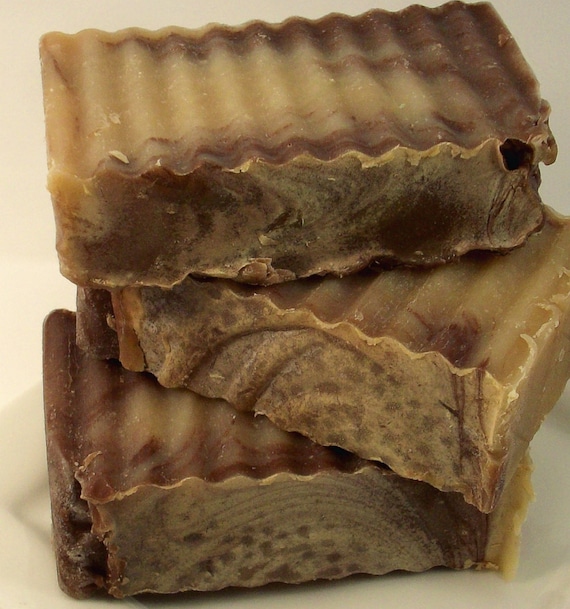 Generally a skin safe cinnamon bun is hard to find....but I found one!!
Rich butter, gooey rolls, with cinnamon swimming in caramelized sugar, and a hint of frosting.
Our Cold Process soaps are made in small batches using the cold process. Using as little heat as possible.
We've been making soap since 1999 and you'll love this tried and true recipe! It moisturizes well with a ton of bubbles to leave your skin feeling and smelling wonderful!
This recipe contains: Olive Oil, Soy Oil, Shea Butter, Castor Oil, Vitamins A, D and E are added.
We add the most fragrance oil each batch can safely hold. We color our soaps with micas, vegetable and fruit juices and herbs and spices. We buy as many of our ingredients as we can American suppliers.
Our soaps come in a decorative paper band scent label.
Photos may not be of actual soap listed. I take a photo of the first batch of scent/type of soap. I do this to help save time and money. The longer I take to list items, the more I have to charge.
I try to use the same color each time, but sometimes colors morph from heat, and the saponification process.
$4.25 USD