Pink Rotary Phone Telephone
$110.00 USD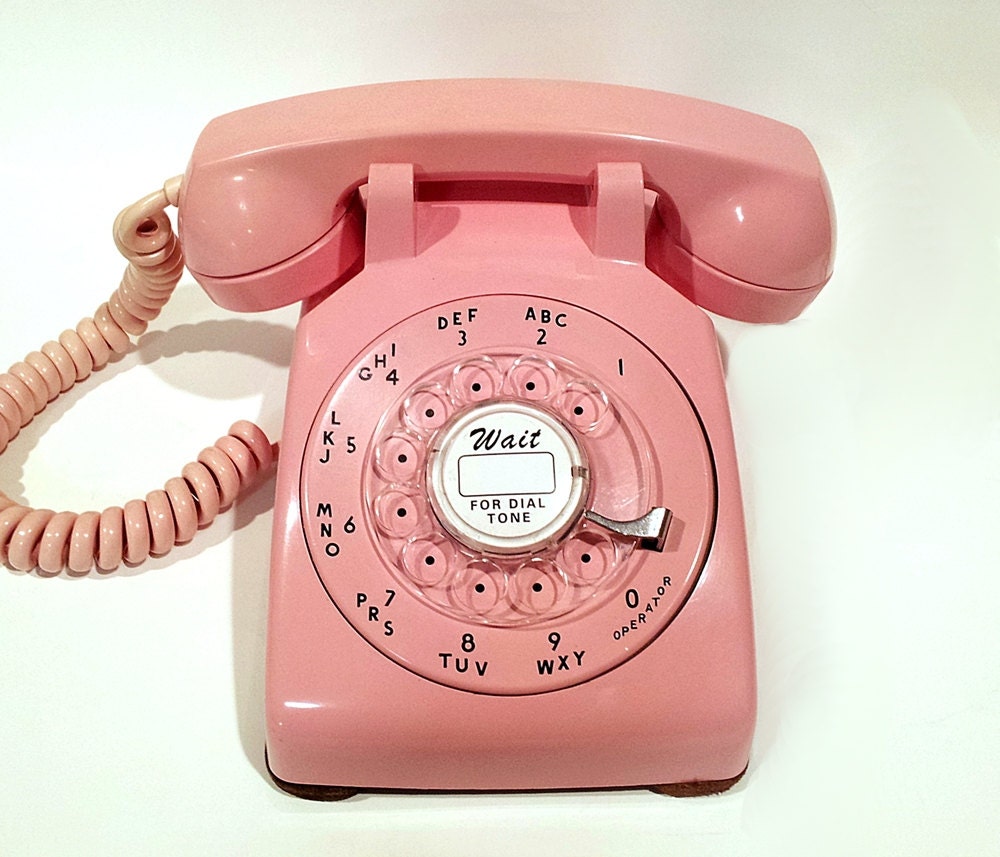 Gorgeous, working Western Electric rotary phone from 1958 (dated throughout). Pink is one of the more rare colors. hard to find. 100% working!
The body looks amazing, totally babied. The color on the body is consistent throughout. The curly cord has some discoloration. It has the older style chunkier curly cord. I believe its also a soft plastic body, but Im not an expert on telling the soft plastics. Very nice though.
I have updated the dial card to give it an extra crisp look. The dial works perfect and the phone sounds good on both ends. When I got it, it smelled a bit of smoke so I aired it out well. Smells good now. However, I wanted to point it out since you may need to air it for a day or two as well after it ships in that little box.
NOW is the time if you're a fan of the pink ones. They are getting much harder to find and MUCH more expensive. They are the rare ones, for sure!
Please let me know what questions you might have.
As always, be sure a rotary phone (pulse dialing) will work on your home phone. If you have digital services like VoIP or comcast, you may need to give them a call first and make sure the rotary will work for you.