Magenta wool blend infinity scarf with crochet details & ivory poppy
$20.00USD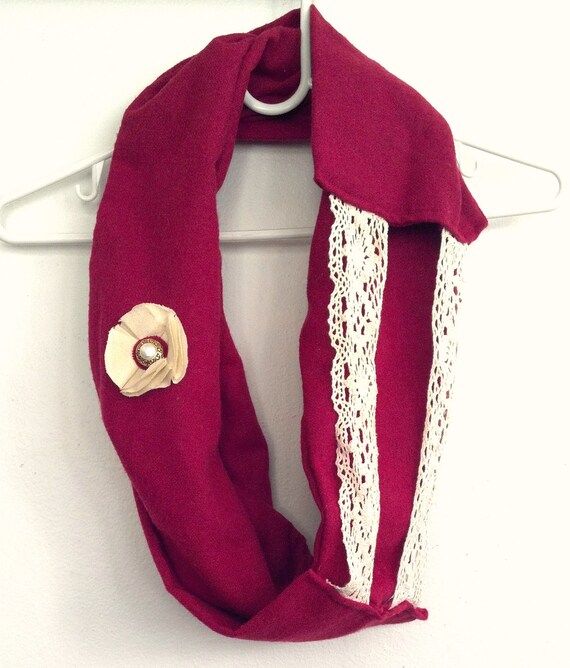 I created this infinity scarf using 70.5" of Magenta Wool Blend fabric to keep you extra toasty this chilly season. I also used 2 strips of 9.5" of Crochet Lace & a fabric flower made of muslin with gold shimmer and a vintage-inspired button for the center.
For the flower-- I cut & folded the fabric to create "petals" and then hand-sewn them to the magenta scarf. Then, I took extra magenta fabric and sewn that to the middle followed by a pearl button!
This scarf is so versatile! The first picture shows just 2 different ways you can wear it!
$20.00USD