Neapolitan triple rosette hair clips
$11.00USD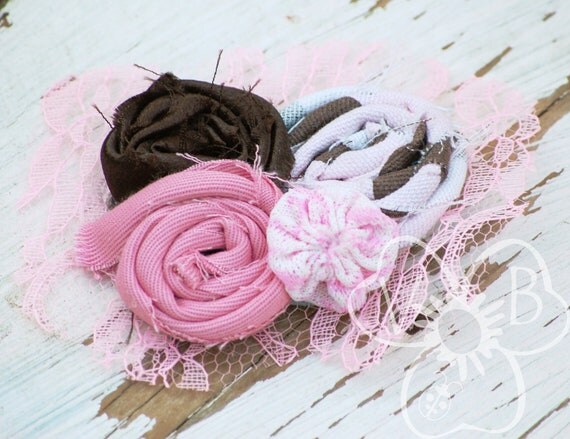 Neapolitan in shades of strawberry, chocolate & vanilla triple rosette with yo-yo and accented with pink lace. This hair accessory is secured to an alligator clip for easy wear in the hair, or clipped to a purse or lapel.
Like what you see? Check us out on Facebook for more items!
Contact Violet's Buds or Jane's Corner for a coupon code exclusively for customers purchasing items from both shops!
$11.00USD