Perfect Fall Necklace - Small Pinecone and Burlap Fabric Bronze Necklace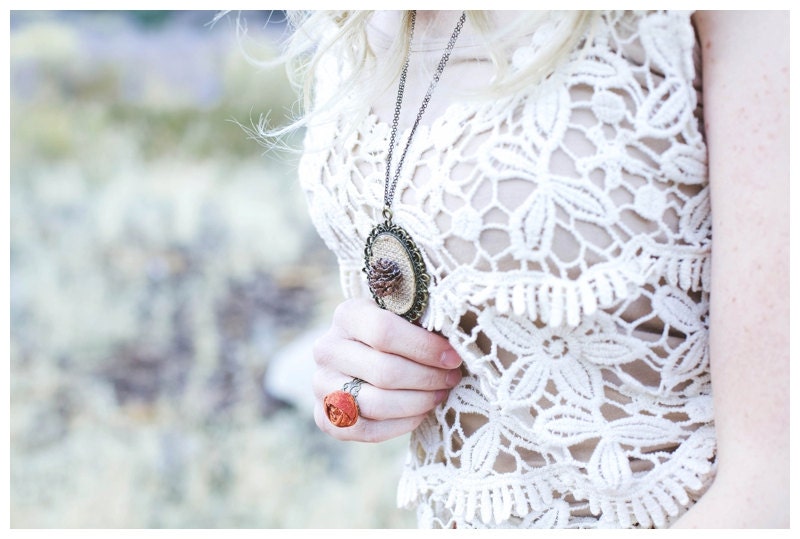 This unique necklace is the perfect accessory for the fall season! A small pinecone is handpainted with a bit of gold sparkle and lays against handcut burlap fabric on a bronze filigree pendant setting. It hangs from a double stranded long bronze chain which is perfect for layering and has an easy securable alligator clasp.
Adorn your favorite pieces this season with this lovely fall-inspired piece!
Want to see more of this pretty fall inspired photoshoot? View it in my blog right here:
http://lovesparklepretty.blogspot.com/2012/10/fall-inspired-portrait-shootfeaturing.html
Photography Credit: Vilchis Squared
http://vilchissquared.com/
Want that pretty little burnt orange rosette ring? View the listing here:
$12.00 USD