Purple Chandelier Earrings, with Suspended light and dark Purple Diamond Seed Beads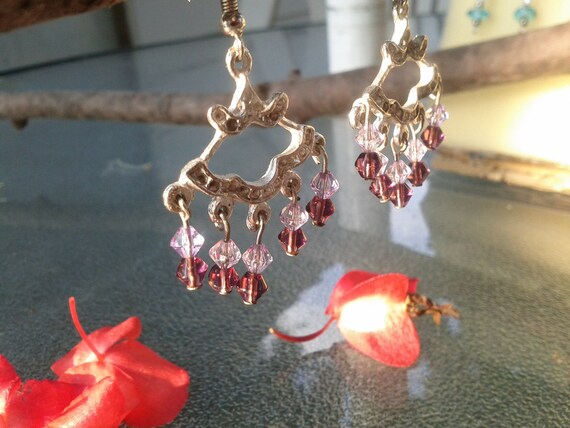 Purple Chandelier Earrings, with Suspended light and dark Purple Diamond Seed Beads
These purple bead chandelier earrings contain beautiful suspended dark and light purple seed beads that sway from the end of the earring. They are handmade, so you can ensure the quality and craftsmanship are very high. They are affordable luxury! The silver and purple colours on the earring compliment each other very well. They will brighten any outfit! Whether you're buying for yourself or as a gift these earrings are elegant and classy. they will add personality and uniqueness to any style! Please contact me if you have any questions, I'll be happy to answer them.
These gorgeous earrings are made with:
- Stainless Steel Headpins
- Several 4mm dark and light Purple Glass Seed beads
- 2.5cm silver coloured Chandelier on each earring
- total length of earring is 4.5cm
- very lightweight and not heavy on ears!
Tools:
Round nose pliers
Wire cutters
*this item is currently made to order. Please allow 2-3 business days before it ships.*
* Comes in a small gift bag, this means it is ready for gift giving!
$10.00 USD