Pink Natural Dead Sea Mineral Salts
$13.00 CAD (approx. $13.44 USD)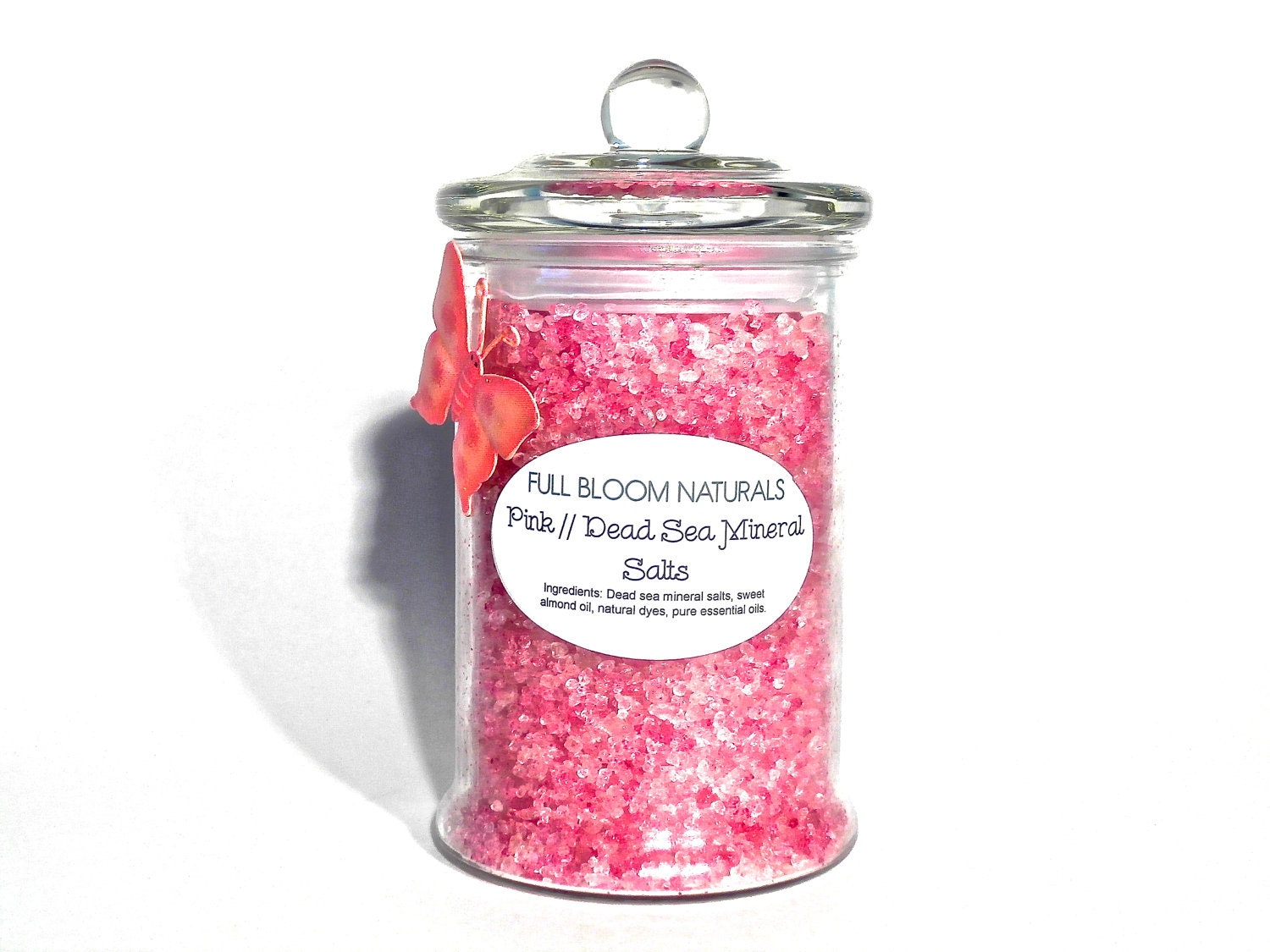 Pink // Dead Sea Mineral Salts 12 oz.
Dead sea salts are ancients salts found in the dead sea in Israel. These salts are well known for their therapeutic properties that benefit the body and mind. Relax and unwind in a dead sea salt bath. Offered in a variety of pure essential oils or unscented.
Reap the benefits of bathing is dead sea salts:
Reduces anxiety and stress.
Helps maintain proper balance of alkaline and acid in the body.
21 minerals in dead sea salt thought to have anti-aging properties.
Effective treatment for acne.
Helps with psoriasis, acne, eczema, and arthritis.
Draws out toxins through each pore of the body.
Choose unscented or from our essential oils:
- Organic Cinnamon Essential Oil
- Organic Lemon Essential Oil
- Organic Sweet Orange Essential Oil
- Organic Lemongrass Essential Oil
- Organic Eucalyptus Essential Oil
- Blood Orange Essential Oil
- Peppermint Essential Oil
- Star Anise Essential Oil
Sweet almond oil is added for its extremely nourishing properties which softens and re-conditions the skin. It locks in moisture and soothes dry, irritated, areas.
Natural dyes are used to give Violet // Dead Sea Mineral Salts its beautiful pink hue. Only 100% natural dyes are used and are 100% safe for bath and body!
Directions: Add desired amount of salt to running warm bath. Soak for at least 12 minutes to reap the benefits of the dead sea and vanilla essential oil.