Tea Light Candle Holders Hurricane Lamps Lanterns made from Upcycled Wine Bottles Large Quantities Available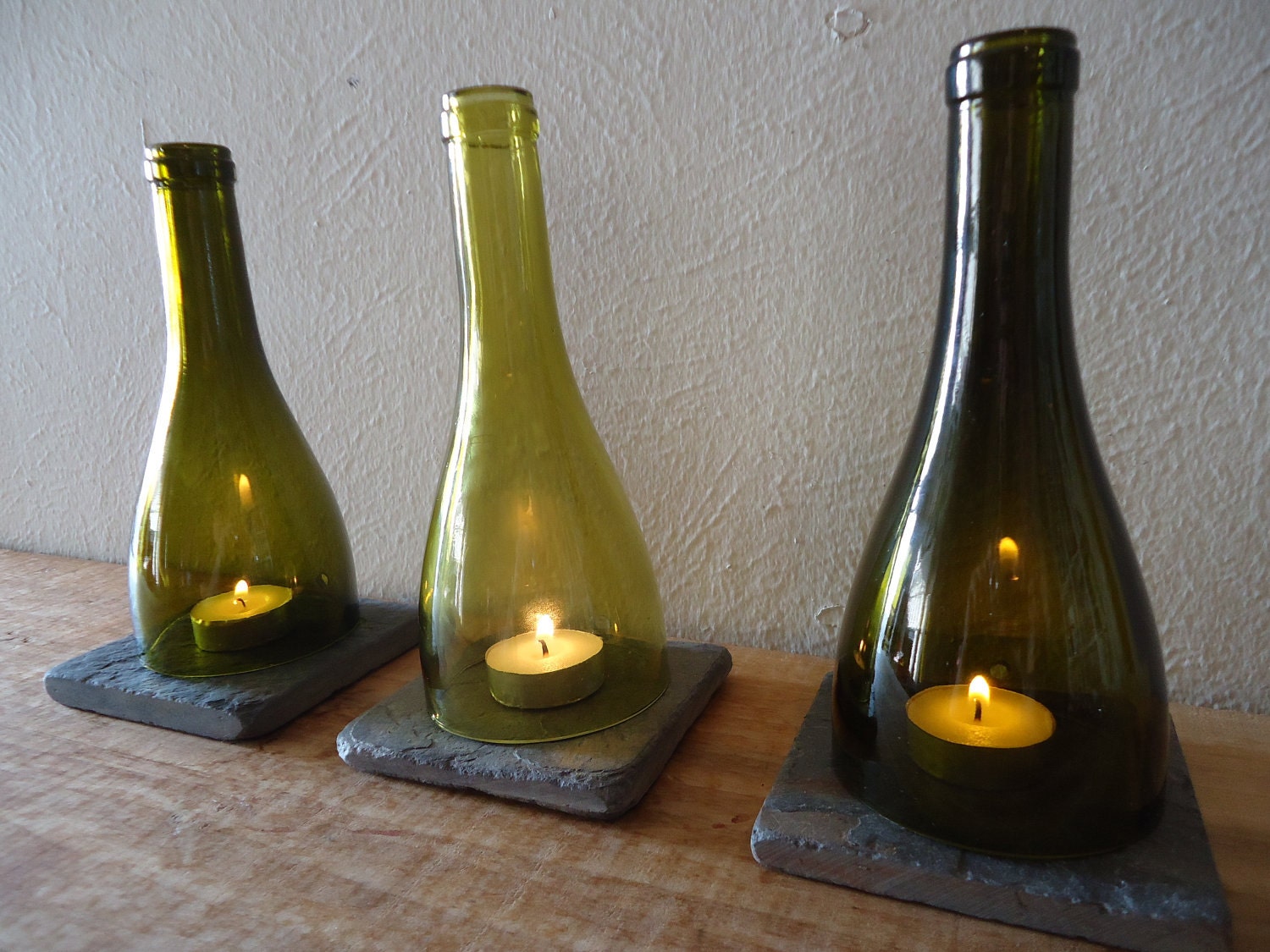 Upcycled from wine bottles, these candle holders are perfect for any party or wedding reception, and will provide romantic ambiance for your wine bar or restaurant! They will fit a tealight / votive / short candle. We've notched the base of each hurricane lamp (see picture) to allow airflow to circulate. Without this circulation vent, the candle will snuff out!
Set of 3. Convo for large quantities.
Diameter: about 4 inches each including slate
Glassware that's unique, beautiful, and good for our planet. Each glass is hand-cut, hand-sanded and hand-polished just for you, and one less bottle in a landfill. Beautiful works of art, functional and planet-savvy. Buy a set or more today, and as long as there are bottles to save, we'll have new inventory to bring you.
Glass color will vary from dark green, light green, to amber. Wine bottles may be screw top or corked top, depending on what is available at that particular time. Glass and slate bases only - candles not included.
$26.00USD