Purple Swarovski Crystal Pendant Necklace
$15.00 USD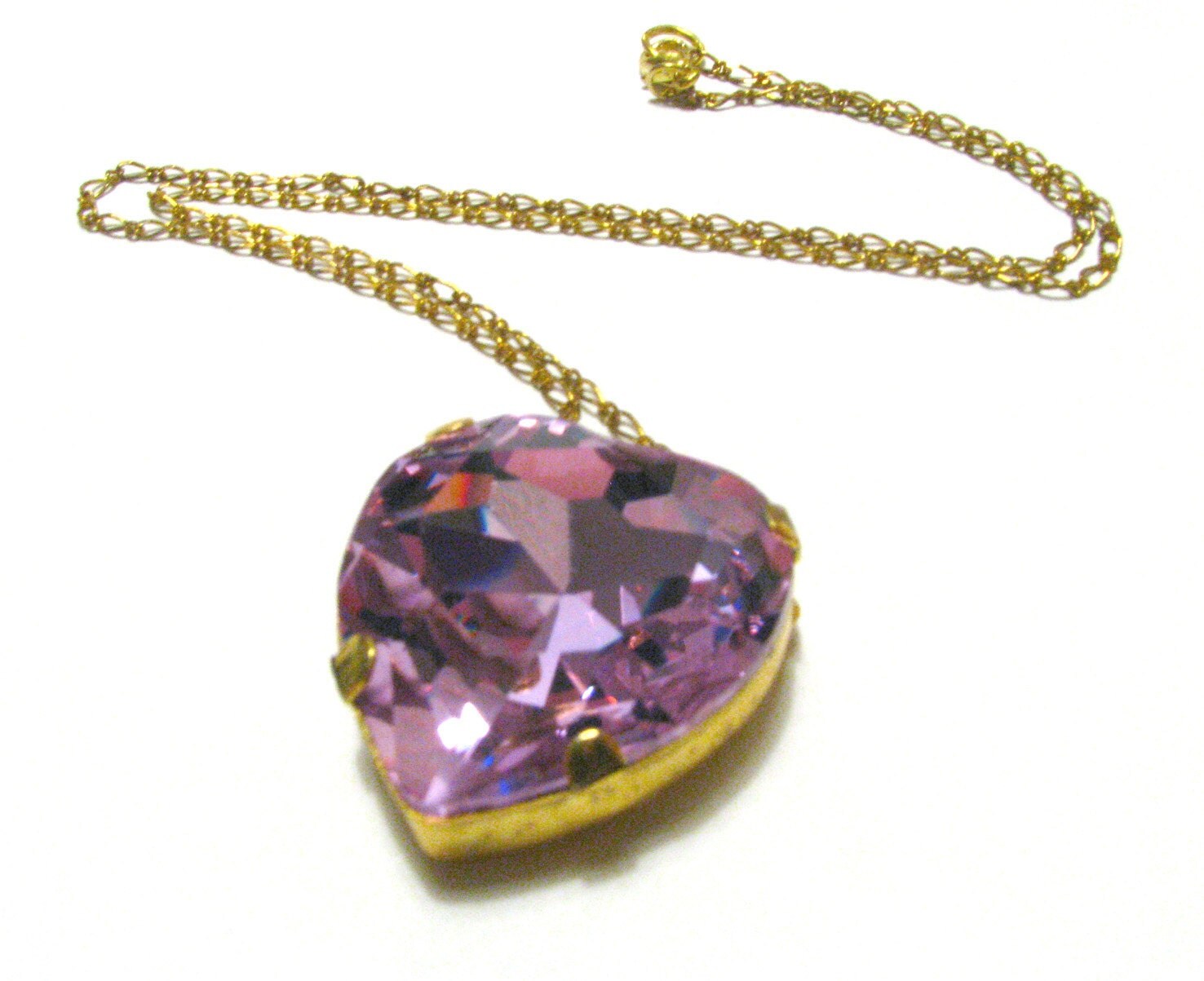 Purple is a pretty amazing color.
The color of royalty, accomplishment, and admiration.
This necklace is perfect for showing any of those!
Sunlight glitters through this gorgeous heart shaped Alexandrite Swarovski crystal, spreading rays of orchid throughout the room. This awesome color of crystal changes colors in different lights! It goes from a dusky light blue to aqua in fluorescent lighting, pinkish purple in incandescent, to a bright purple in sunlight! How cool! You can see a few examples in the 4th picture of what colors it's capable of.
Measuring approximately 1 inch across at its widest point, the crystal is gently nested into a gold bezel setting and suspended from delicate golden chain that measures about 18 inches long. In the last picture, you can see how big it is on a real live person. (me! working! i don't frequently galavant about with armfuls of wine and tip jars, promise.)
Necklace length is customizable upon request.