Hot Apple Pie scented Glycerin Soap, 3.5oz Bar
$3.95USD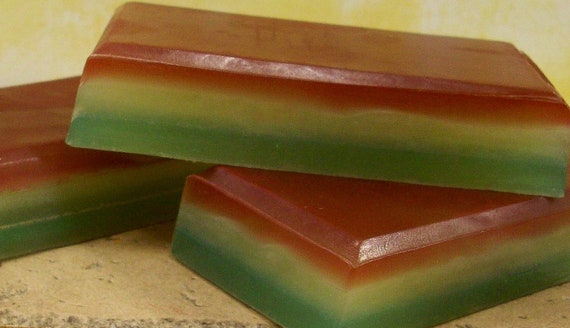 Listing is for one 43.5z Bar.
Hot Apple Pie...like a pie coming right out of the oven
Please note...the colors on this one didn't come out as planned. They are red, white and blue....sort of :)
This fragrance oil is infused with natural anise, elemi, lime, and clove leaf essential oils.
We've been making soap since 1999 and you'll love this tried and true recipe! It moisturizes well with a ton of bubbles to leave your skin feeling and smelling wonderful!
This is a very mild soap that is good for oily skin and for daily use.
$3.95USD