Vinyl Tree Wall Decal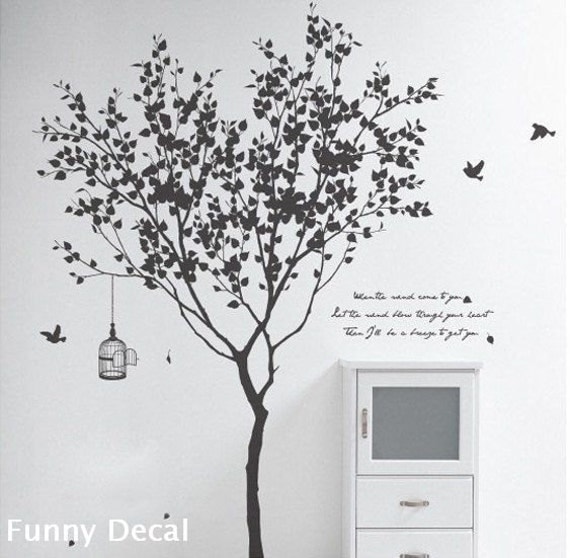 All of the items quality guarantee, click to see more:
Leave no trace, and easy to remove, can stick on Windows and doors, walls, notebook computers, smooth surface.
Default color : Dark grey
Default size: 63 inch * 43 inch
If you want other sizes and colors, please contact me, I will give you custom.( Welcome to custom)
Each project is a high quality, leave no trace, easy to use, all materials imported from germany.
You can use the 5--6 years, does not damage the wall. Please rest assured that the purchase, quality assurance.
All items from Singapore postal transfer: China-Singapore-and then get to your place.
3---5 business days for production.
The United States: about 15-20 days
Other countries: 10-30 days
If you want to quickly transport, please contact me.(Need to pay additional fees)
Hong Kong and Taiwan: after purchase please leave contact phone number.
Have any problems, please contact me, I'm very glad to help you out.
Thank you for your support.